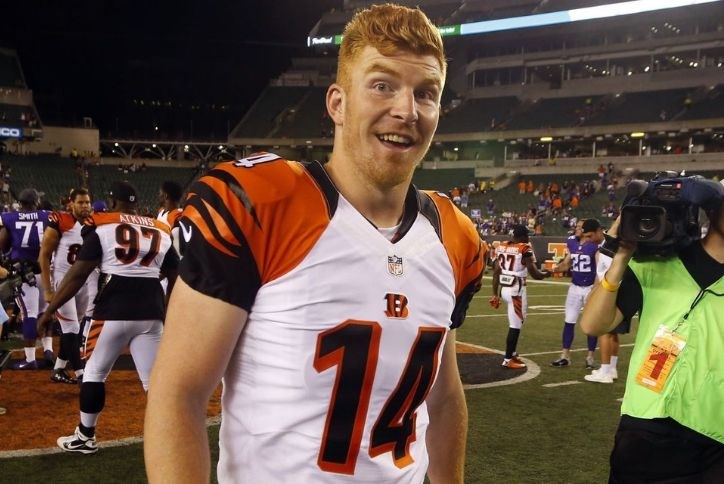 Meet A New Generation Of Famous People From Katy
Katy has produced its share of famous people over the years, including country music legend Clint Black and actress Renée Zellweger. Now, meet a new generation of Katy-born and Katy-raised celebrities who are making their marks in sports, entertainment and other fields.
Most are young, and all are making their mark in everything from sports to entertainment. Their careers have taken them far from Katy, to places like Los Angeles, New York and Canada, but they all have a deep love and affection for their hometown. In no particular order, here are some of Katy's most famous people.
Andy Dalton. Born in Katy in 1987, Andy Dalton, aka The Red Rifle, led the Katy High School football team to the Texas state finals in 2005. In his final college game at Texas Christian University, he took his team to win the 2011 Rose Bowl. He is currently quarterback for the Cincinnati Bengals, a team he led his team to the playoffs during his rookie season. Andy married his wife, Jordan, in 2011. That same year, they established The Andy & Jordan Dalton Foundation to provide rewarding experiences to seriously ill and physically challenged children in Cincinnati and Fort Worth.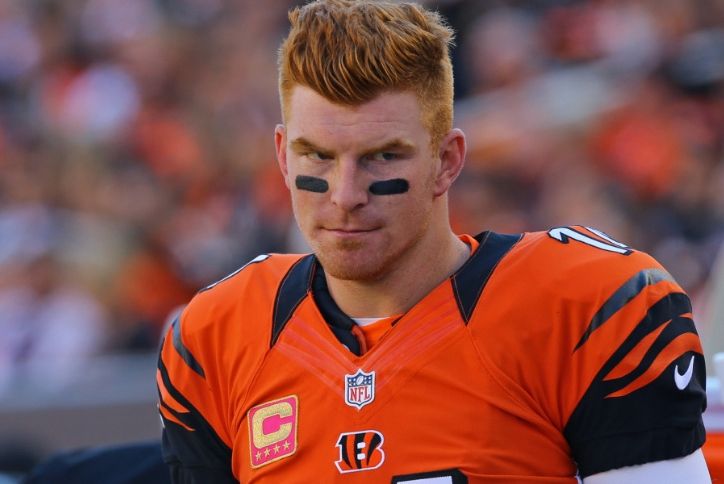 Renee O'Connor. Born in Katy, actress Renee O'Connor is best known for her role as Gabrielle on "Xena: Warrior Princess." Born in 1971, she began her acting career at the age of 16, appearing in commercials for McDonalds and other companies, followed by minor roles on television. Most recently, she has performed onstage in productions of musicals and dramatic plays by Shakespeare and others.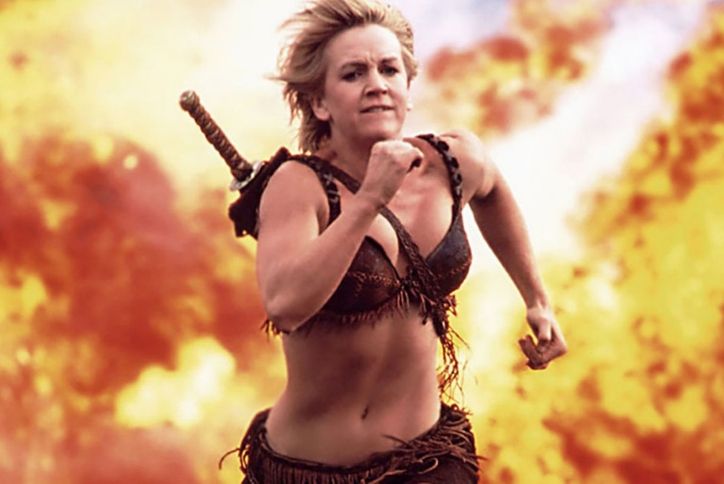 Frank Bielec. Born in Wallis, Katy resident Frank Bielec starred in the hit TV show "Trading Spaces" for eight years, from 2000 to 2008, and returned for the show's successful reboot in 2018. A surprise pick for the show, Frank was discovered at a decorative paint convention in Nashville, where he filled in for an ailing product demonstrator. An HGTV producer happened to be in the audience, and saw promise in Frank witty, wise-cracking personality. "Trading Spaces" wasn't expected to survive its first season, but it became a surprise hit, and Frank had a high likeability score from viewers. He now enjoys living a quiet life in Katy with his wife, Judy. Many people don't know that Frank has a Master's degree in art education and taught for eight years before starting his second career as a florist.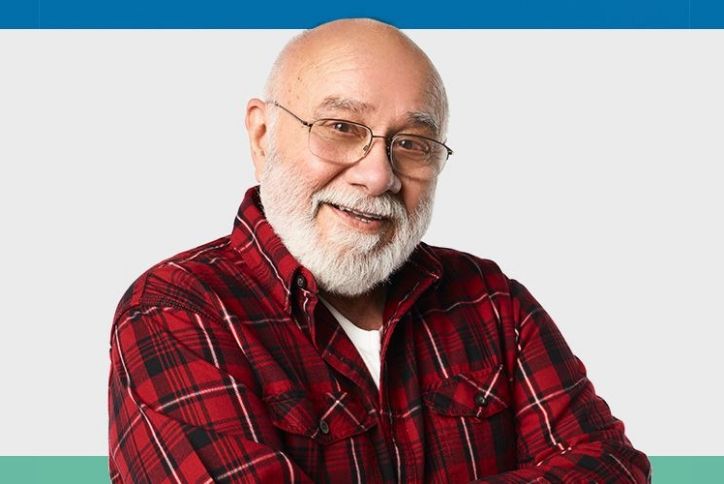 Kimberly Ann Caldwell. Born in Katy in 1982, Kimberly Ann Caldwell is a singer, actress and television host. A graduate of Taylor High School, she is remembered for being a finalist in the second season of "American Idol," and worked as a host and correspondent for several shows on the TV Guide and FOX Sports networks. She first sang publicly at the age of five, when she entered her first beauty pageant. She was a five-time junior vocalist winner on "Star Search" and also performed at the Grand Ole Opry. In 2014, she married pro soccer player Jordan Harvey and they had their first child in 2015.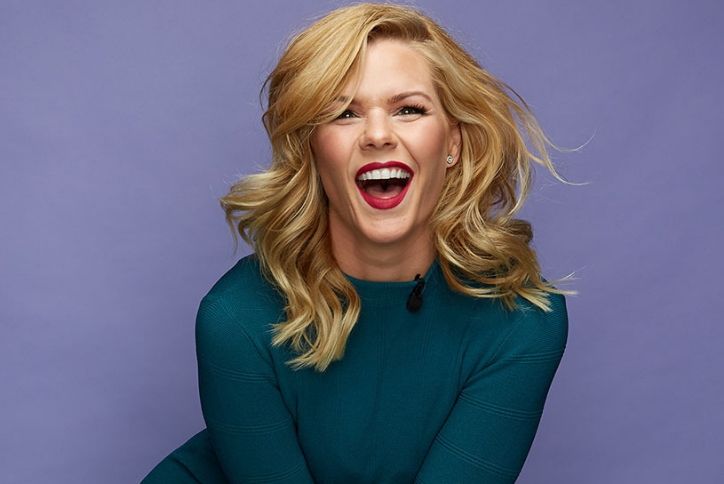 Collin Mooney. This Katy-born football fullback graduated from Taylor High School, where he played as both fullback and linebacker, and belonged to the National Honor Society. He played college football for the Army Black Knights of the United States Military Academy. He played for the Tennessee Titans, and last played fullback for the Atlanta Falcons before being released in 2016. Collin was born in 1986.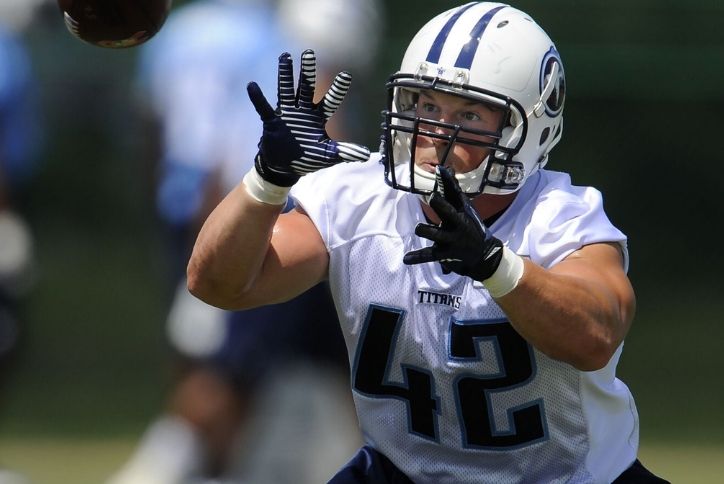 Sage Northcutt. Professional mixed martial artist Sage Northcutt attended Seven Lakes High School for his first two years of high school before transferring to Katy High School. Born in 1996, he appeared on the cover of Sport Karate magazine in 2004, at the age of nine, becoming the youngest person ever to do so. He comes from a martial arts family. His father, Mark, is a black belt in karate, and his older sister, Colbey, is an amateur kickboxing champion. Sage has trained in MMA since the age of four, and has won a total of 77 world youth karate championships. One of his most recent accomplishments was signing with ONE Championship, the world's largest martial arts organization, in 2018.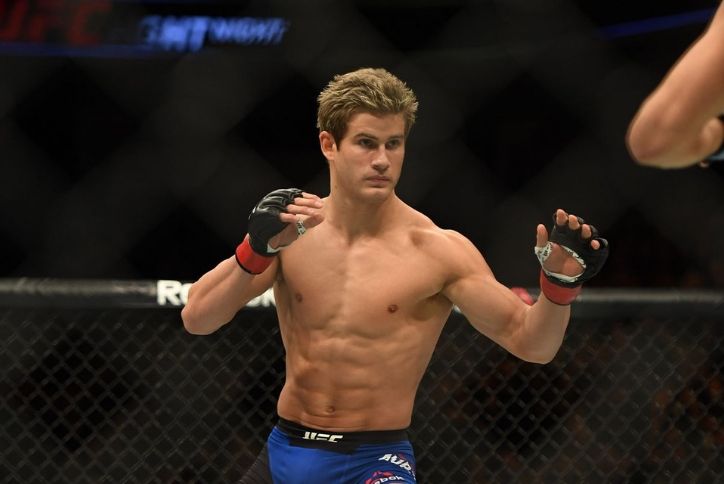 Kearran Giovanni. Born in Lafayette, Louisiana, Kearran Giovanni moved to Katy with her family at a young age. She attended Taylor High School, where she was a cheerleader, before transferring to Houston's High School for the Performing & Visual Arts in her senior year. Previously focused on dance and gymnastics, she went on to the College of Conservatory Music in Cincinnati, where she discovered her love of musical theater. Kearran appeared in many Broadway musicals beginning in 2004, and got her first big break at age 23, starring in "Sweet Charity" alongside Christina Applegate. She got into television acting in 2009, with a role in the daytime soap opera "One Life to Live." She is best known for her favorite role, playing undercover police detective and military veteran Amy Sykes on the TNT series "Major Crimes." During the series' run from 2012-2018, she appeared in all 105 episodes. She lives in Los Angeles with her husband and two daughters.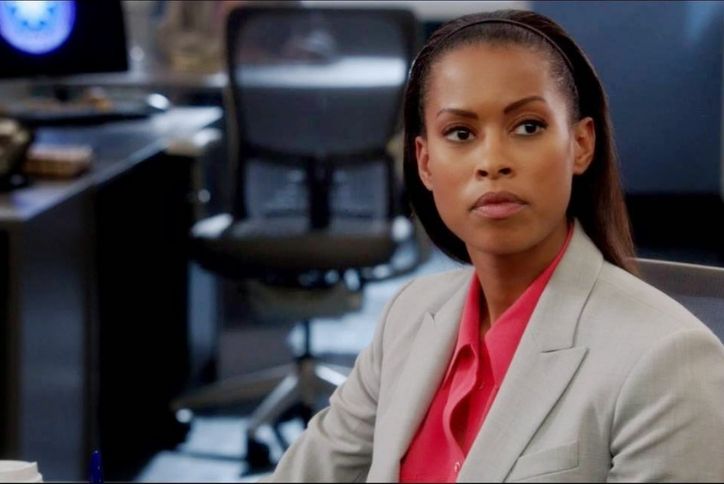 Cullen Gillaspia. Smart as well as athletic, football fullback Cullen Gillaspia served as vice president of the student body at Katy's Taylor High School. He went on to Texas A&M, where he nickname was Gilly. Cullen was the Houston Texans' 2019 seventh-round draft pick. He was A&M's 12th Man in every game in 2016, 2017 and 2018, and is the first 12th Man to get drafted in the NFL Draft. The 12th Man is an A&M tradition where a walk-on special teams player wears the No. 12 jersey to represent the entire student body. He switched to fullback in 2018, and his touchdown in the Gator Bowl marked the first time a 12th Man had ever scored an offensive touchdown.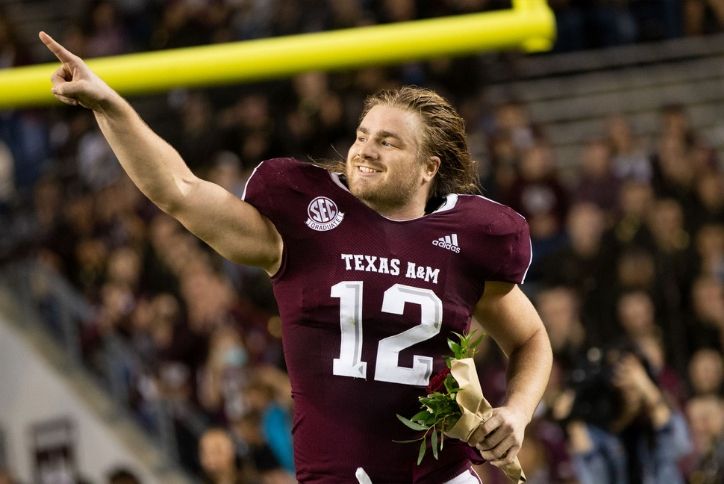 Brandon Makovy. Actor Brandon Makovy attended A&M Consolidated High School, which was in the same district as Katy's Taylor and Mayde Creek high schools, so he made many trips to Katy for baseball games and track meets. He later spent six years at Taylor High School, where he taught ninth grade algebra and was a varsity track coach. He got involved in acting classes while he was a teacher, and made a leap of faith to move to Los Angeles to pursue a career as a professional actor. Some of his favorite roles include playing the bully doctor on "Dr. Ken," and playing a prison guard on "Criminal Minds." Brandon played a football coach in the independent film, Sacrifice, and has also appeared on "Days of Our Lives" and on a comic sketch on FOX NFL.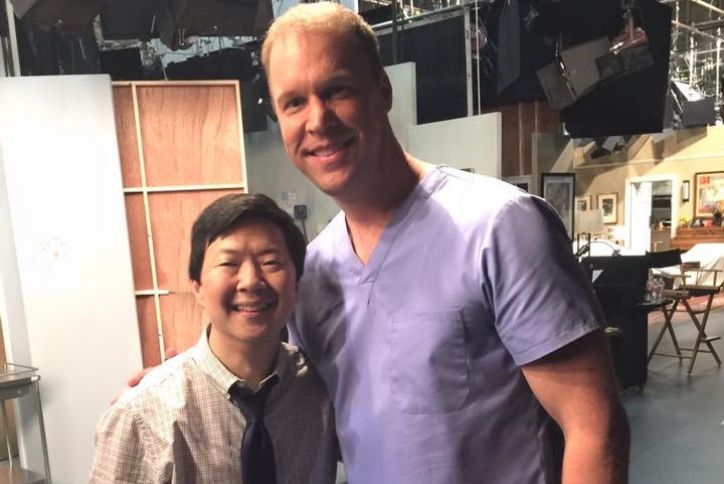 Eric Heitmann. Born in Brookshire in 1980, Eric Heitmann attended Katy High School, and went on to graduate from Stanford University with a degree in public policy. Eric played center for the San Francisco 49ers from 2002 to 2011. Gifted in music as well as athletics, he plays concert piano and composes his own music. He and his wife, Emily, live in California with their two daughters. He is the third of four sons in his Katy family.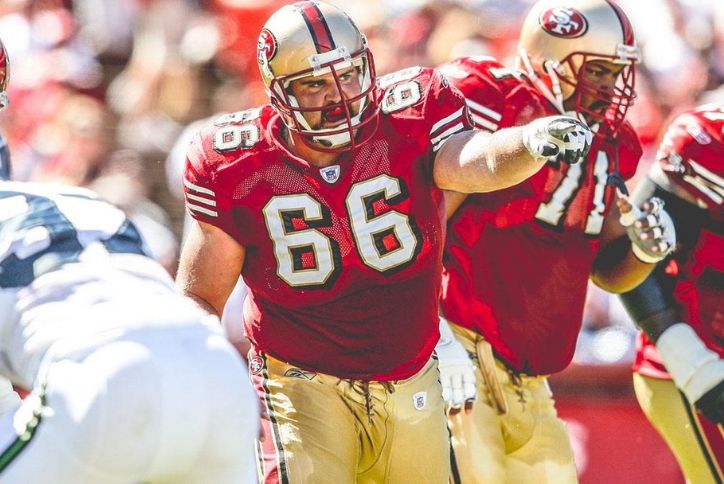 Danielle Hunter. Born in Jamaica, football defensive end Danielle Hunter moved to the U.S. with his family at the age of 8, growing up in Katy and attending Morton Ranch High School. He attended Louisiana State University from 2012 to 2014. He opted to forgo his final season at LSU and declared for the NFL Draft in 2015. He was drafted by the Minnesota Vikings, where he has been a defensive end since 2015.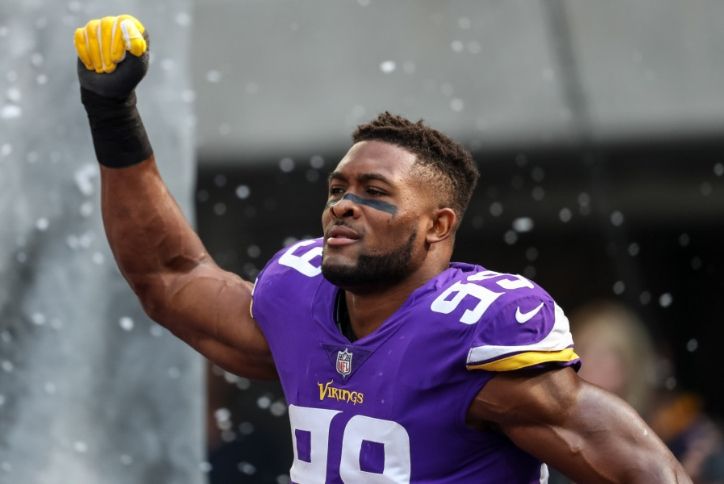 Other Important Mentions:
Evan Vourazeris. Actor Evan Vourazeris was handpicked by star Jason Bateman to play the role of Tuck in the hit Netflix series, "Ozark." He appeared in nine episodes of Ozark in the first two seasons, in 2017 and 2018. He has also had roles in films and TV series including "Jack Reacher," "Never Go Back," "The Gospel of Kevin" and "Sleepy Hollow." Evan, who has Down Syndrome, has not always had an easy journey on the road to stardom, but his passion and faith have given him the tenacity to never give up.  
Paige Searcy. Born in Katy, Paige Searcy attended Franz Elementary School and grew up with a passion for singing and dancing. She moved to Los Angeles at the age of 9, and discovered her love of acting when she appeared in a stage production of "Bye Bye Birdie." She played Jade on the NBC soap opera "Days of Our Lives," appearing in more than 50 episodes. Paige went on to play a major supporting role in the indie drama "Pimp," shot in New York. She has also starred in "Mommy, I Didn't Do It" and "Wake." One of her latest roles is in the TV film "Buried Secrets," released in 2018. An enthusiastic animal lover, environmentalist and vegetarian, Paige also plays the ukulele. 
Bo Levi Mitchell. Professional Canadian football quarterback Bo Levi Mitchell was born in Katy in 1990. He attended Katy High School, leading the team to a 16-0 undefeated season and a state championship in his senior year. Bo went on to Southern Methodist University in Dallas, playing two seasons before transferring to Eastern Washington University, where he helped lead the team to its first national championship and was named top quarterback by numerous publications and programs. Bo signed with the Calgary Stampeders of the Canadian Football League in 2012. He holds several CFL records for a starting quarterback, including most consecutive wins, best starting record and fasting starting quarterback to 60 wins.
At Elyson, we think of our Founding Families as some of our own local celebrities. Read some of their stories. If you are ready to make your home in Katy, check out our interactive homefinder.