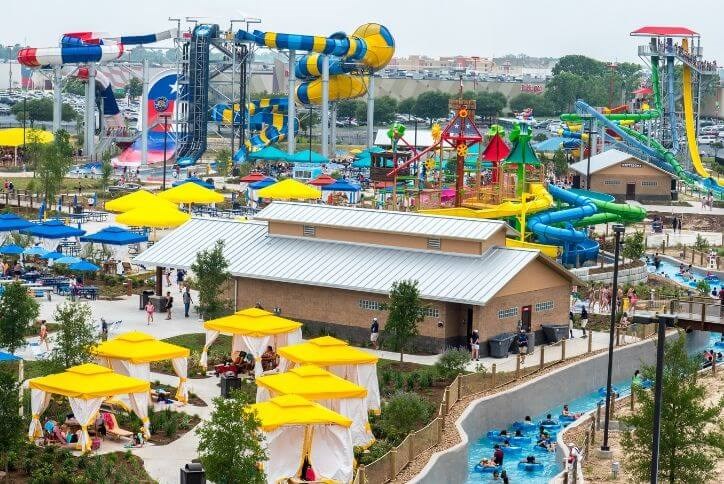 Save 3 ways with these Typhoon Texas Waterpark coupon codes for 2019
If you're looking for a cool summer activity the whole family will enjoy, how Typhoon Texas Waterpark? This Texas-sized attraction is one of Elyson's coolest and splashiest neighbors, located next to Katy Mills Mall, about 12 miles from our main entrance.
The friendly folks at Typhoon Texas are letting us share their promo codes, so you can choose one of three ways to save. Just click here for the Elyson community link with the special savings on various purchase options for fun this summer:
Get a 2019 Any-Day Ticket for just $20!
Get a discounted Houston Season-Pass for only $59.99!
Get a Family 4-Pack special package that includes 4 "any day" tickets, 4 souvenir bottles and 4 all-you-can-drink bands on the first day of your visit.
Typhoon Texas offers 11 major attractions, including the 375,000-gallon Tidal Wave Bay, generating waves up to three feet tall. The Snake Pit has two-rider tubes that twist and turn like a West Texas rattlesnake, and the Lazy T River invites you to relax amid 480,000 gallons of crystal-clear water, with three beach entries.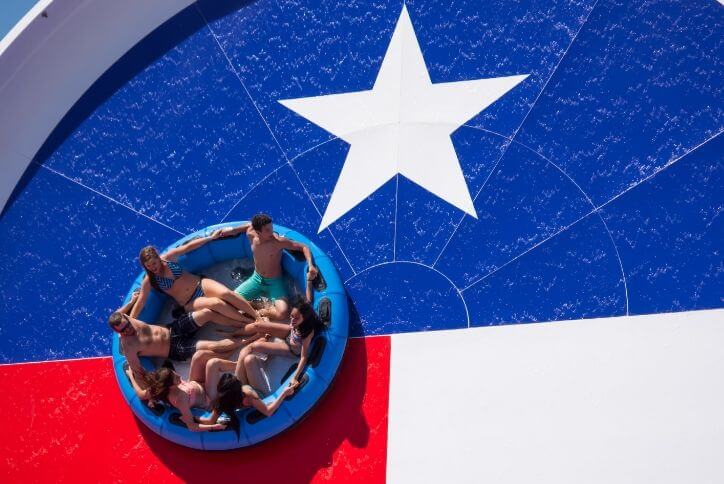 For the kiddos, Buckaroo Bayou offers a series of mini slides and splash pads, and the Gully Washer offers an 800-gallon water bucket and a play structure standing more than four stories high.
One of the newest attractions, the Double T Bar, is a full-service bar offering craft beers, mixed drinks and live music. There are nine dining venues, including Smoke House BBQ, Taco Shack and Ray's Pizzeria.
New for 2019, Typhoon Texas is offering Sundown Cool Down events on Fridays and Saturdays, when they are now open until 10:30 p.m.
Here are some more suggestions for Katy family fun from our blog:
For easy day trips, explore 100 Things to do Within 100 Miles of Houston.
While Typhoon Texas closes in the fall, Elyson's resort-style swimming pool is open 365 days a year, and Elyson Cafe offers poolside service. It's part of a lifestyle that will ultimately include more than 750 acres of parks, trails, recreational amenities and natural open spaces.